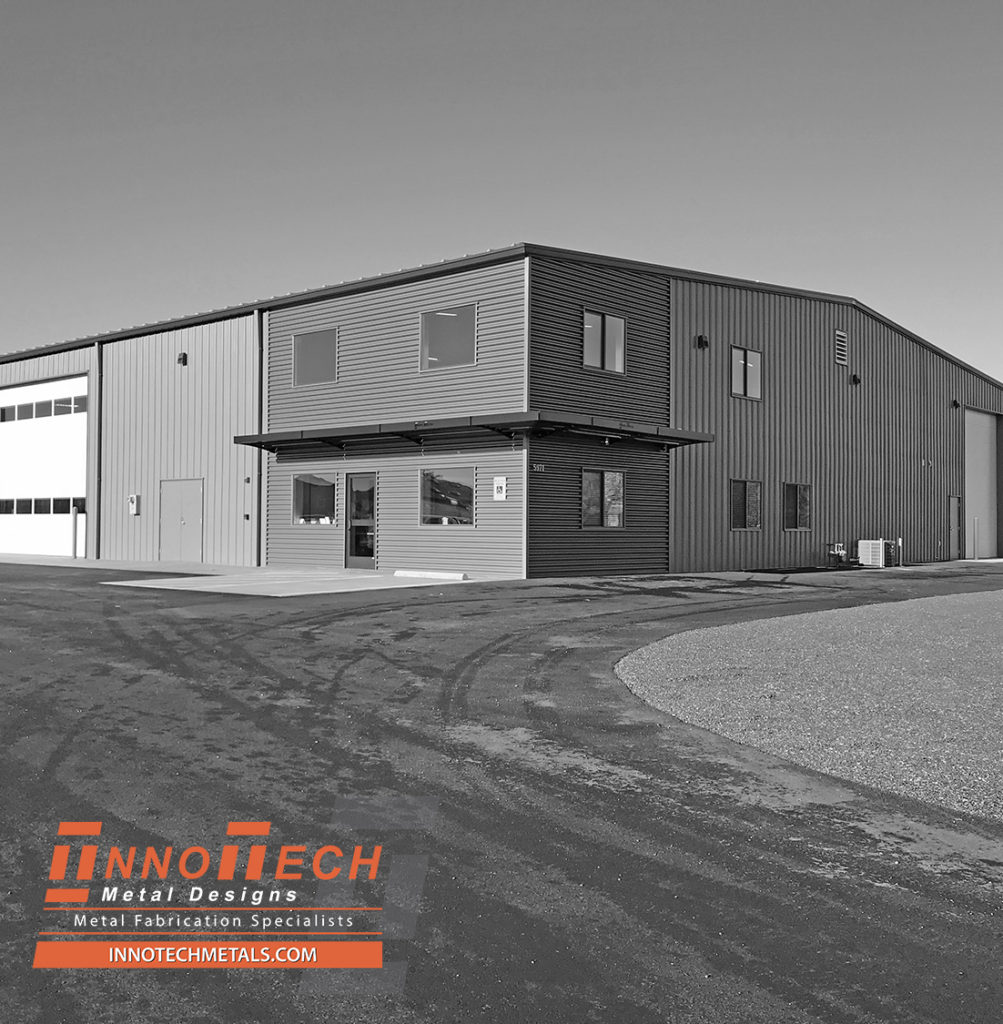 Our Approach
Stainless steel, mild steel, aluminum, and copper are shaped and formed to provide our customers with a custom product designed to suit their individual visions and needs. 
From industrial projects to commercial buildings and structural steel, each project is important and receives the focus and attention that the Innotech Metal Designs team provide. 
We work alongside you each step of the way to understand your needs and ideas, and ultimately, provide you with the product that exceeds your expectations. 
Meet the Team
Write something about the people who make your business go or your philosophy behind customer service.
Why? Because people want to know who they're doing business with. It's a human thing.
Tim Kaptein
Tim founded Innotech in 2012 after 15 years working in the industry. Innotech has grown substantially over the past 5 years and is experiencing incredible growth going into 2018.
Trevor Wunn
Trevor came to Innotech in 2015 with several years of equipment design experience. He has completed more than 300 projects since being with Innotech.
Lucas DeBoer
Project Manager and Estimator
Luke joined Innotech in the fall of 2020 as Project Manager and Estimator. He brings to our valued customers and project teams 10+ years of experience in Estimating, Industrial Engineering, Lean Six Sigma, Manufacturing, Sales, Business Development, Program/Project Management as a Certified Professional (PMP) and more.
Tracy Kaptein
Tracy brings years of business management experience to Innotech. As a company member and controller, she is responsible for all aspects of financial management.
Tim Shostad
Tim brings nearly 20 years of shop management experience to Innotech. His dedication and professionalism are reflected in the quality workmanship we are known for.
Philip Wilson
Philip has been with Innotech since 2014 filling many positions from estimating and logistics to project management, print and website design and new business development.
Roger Hutchison
Roger joined Innotech Process Equipment in the fall of 2018 to head our Automation & Control Department. With a Bachelor's degree in Electrical Engineering from the University of Washington, Roger brings over 24 years of experience to the company in electrical design, automation programming, and systems integration to our customers.
Next Steps...
Feel free to contact us for quotes on your upcoming projects.